Since 1939 Albertsons has worked hard to provide its loyal customers with quality products that are sold at affordable rates. Starting out as a fine food store that focused on customer convenience, Albertsons grew to become one of the largest grocery stores in the United States. Following several partnerships and restructurings Albertsons has continued to provide excellent customer service and consistently low prices. Though Albertsons started out focusing solely on selling food items, today Albertsons is known for its various services and non-food products. One of their most popular products, Albertsons flowers, have helped the store maintain its popularity in an ever changing industry.








Albertsons Flower Occasions
Albertsons takes pride in offering a floral arrangement suitable for every occasion. The most popular Albertsons flowers are their thank you bouquets and sympathy bouquets. While those two flower arrangements are most commonly purchased, the average customer usually is interested in Albertsons floral arrangements for Mother's Day , Valentine's Day, and birthdays. All of the floral arrangements are affordably priced, and Albertsons even boasts its own wedding collection that features some of the most popular wedding flower arrangements making ordering flowers for your wedding easy and convenient.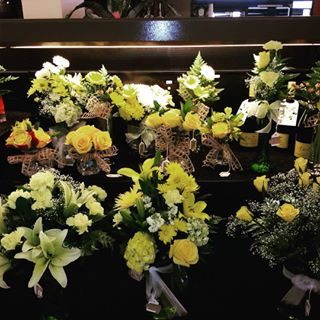 Albertsons Flower Prices
Albertsons flowers prices are reasonably priced with bouquets of mixed blossoms starting out at $39.95. More elaborate Albertsons floral arrangements and flowers that can be planted start out at $49.95 for a bouquet. One dozen long stem red roses can be purchased for $59.95 with the vase included with your purchase. Flowers can also be purchased in bulk allowing you to create your own bouquets or flower arrangements for $3.00 to $4.00 per stem. Anyone planning a wedding can benefit from low Albertsons prices that start out at $15.00 for a boutonniere, $27.00 for a corsage, and $50.00 for a bouquet.





| Flower Type | Price |
| --- | --- |
| Roses | $12.99 - $59.95 |
| Mixed Fresh Cut Bouquet | 38.95 - $53.95 |
| Seasonal Arrangements | $39.95 - $54.99 |
| Birthday | $19.99 - $59.99 |
| Anniversary | $19.99 - $69.99 |
| Valentine's Day | $29.99 - $63.95 |
| Baby | $12.99 - $48.95 |
| Thanks | $11.99 - $34.95 |
| Get Well | $19.99 - $79.99 |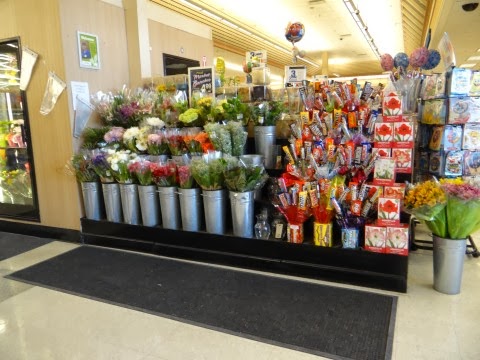 How to Purchase Albertsons Flowers
Albertsons flowers can be purchased online and shipped directly to your home. Some flowers, especially the smaller arrangements, can be purchased with next day delivery. Alternatively, you can visit the floral department of your nearest Albertsons location and place your flower order in person to be picked up at the store at your convenience. For more information about Albertsons Flowers click HERE.