Whole Foods Markets Inc. is a chain of grocery stores that specializes in offering customers a line of exclusive foods that are certified organic. Founded in Texas, the grocery store was established to provide customers in the area with affordable option for purchasing natural foods. Throughout the years the chain flourished as it became known as the best place to find natural foods that did not contain artificial preservatives, coloring, or other additives that would compromise the quality of the food. Today Whole Foods offers a variety of fresh produce, prepared foods, and even fresh flowers.








Whole Foods Flower Occasions
Every Valentine's Day couples look forward to spending the romantic holiday together enjoying each others company during a meal or private excursion. Bringing Whole Foods flowers to surprise your loved one is the perfect way to begin a memorable evening. If you are someone who does not usual celebrate Valentine's Day, consider surprising your special someone with fresh cut flowers from Whole Foods on their next birthday or anniversary. Whole Foods floral arrangements are excellent presents and their ready-made bouquets are suitable for special occasions and spur of the moment gifts.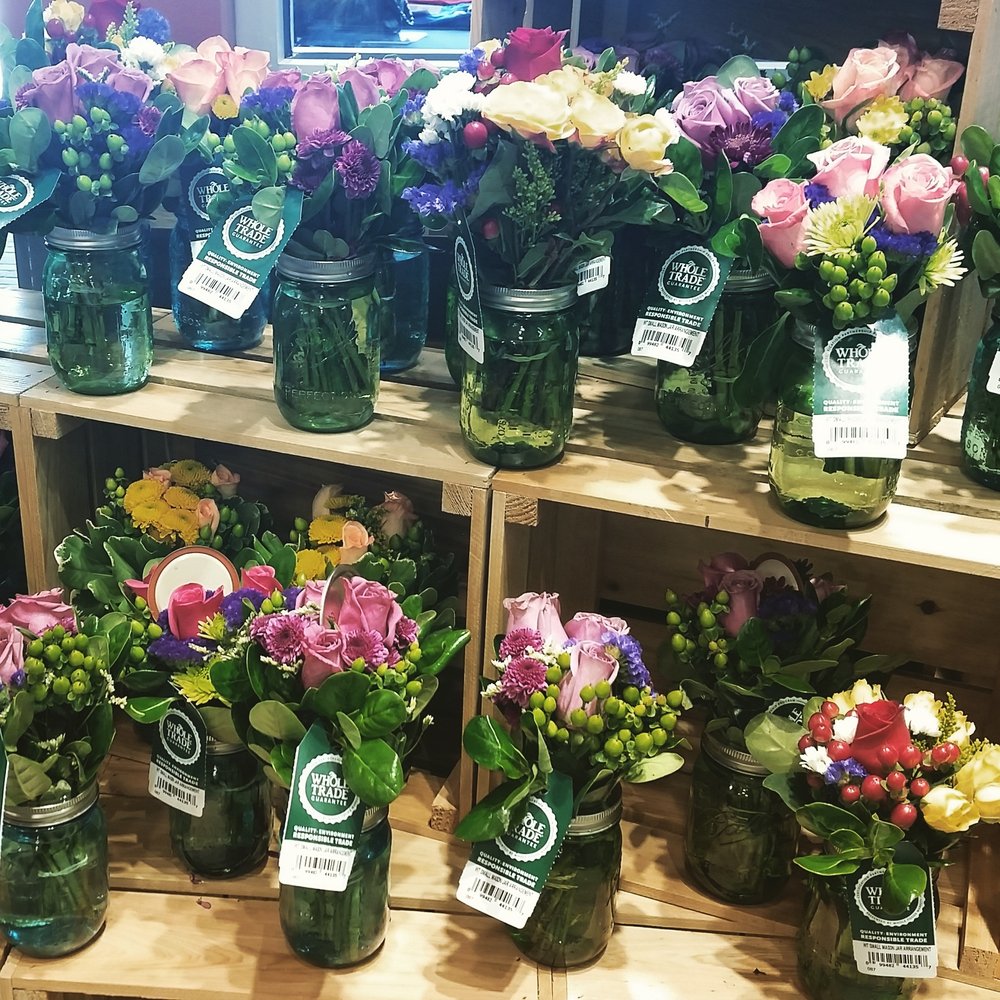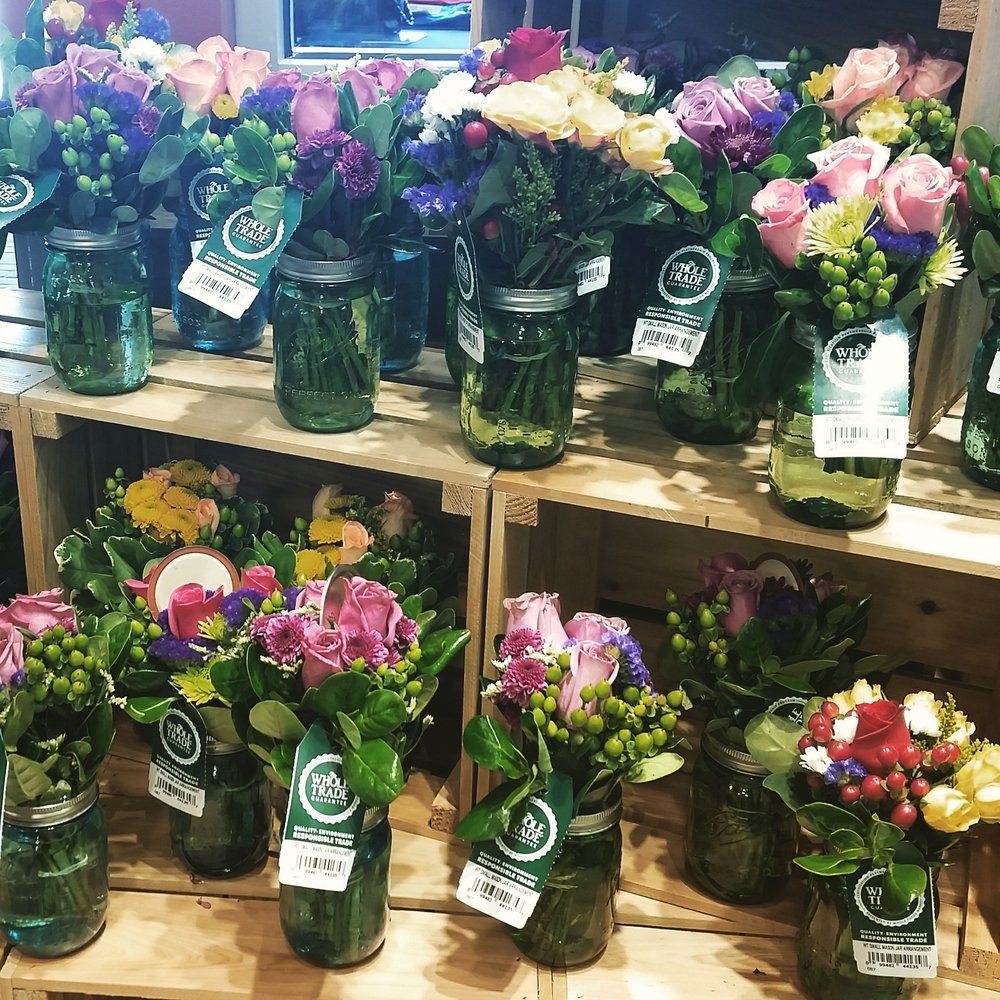 Whole Foods Flower Prices
Whole Foods flowers are sold in ready to take bouquets and fresh cut stems that can be arranged at your convenience. Everyone in the floral department is ready and willing to answer any questions that you might have, and all Whole Foods flowers are affordably priced. Mixed bouquets that feature in season flowers start out at $19.99, and the staff in the flower department can change their ready made bouquets to add or remove certain flowers for an additional fee. Whole Foods popular mason jar centerpieces start out at $20.00 each and feature a selection of pale roses, calla lilies, and carnations. Elaborate bouquets of fresh long stem roses start out at $40.00 and selections of various flowers can be purchased for $25.00 per bunch.





| Flower Type | Price |
| --- | --- |
| Roses | $12.99 - $29.99 |
| Hydrangeas | $6.99 - $8.99 |
| Carnations | $6.00 - $12.00 |
| Tulips | $9.99 - $12.99 |
| Lilies | $9.00 - $12.00 |
| Fresh Cut Blossoms | $4.99 - $9.99 |
| Seasonal Bouquets | $9.99- $17.00 |
| Wedding Arrangements | $75.00 - $125.00 |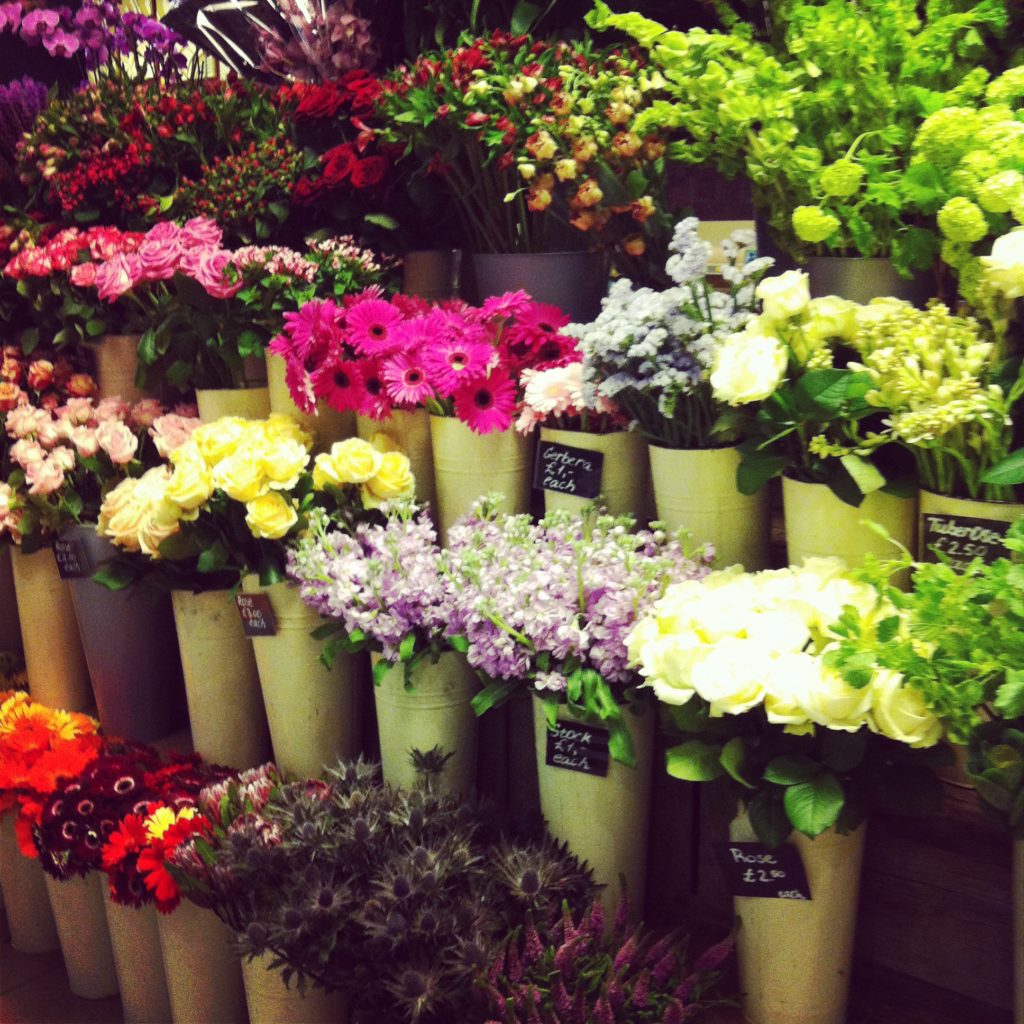 How to Purchase Whole Foods Flowers
The Whole Foods floral department is always open during normal business hours and the staff will help you pick out a ready-made bouquet or a selection of fresh stems. For customized bouquets, centerpieces, or event flowers call or visit to speak to an event specialist who will help you choose your flowers. When placing an event order provide a minimum of 48 hours advance notice to ensure that your flowers are ready when you need them. To learn more about Whole Foods flowers click HERE .