Costco is a United States chain of stores that specialize in providing customers with items in bulk. Conveniently offering multiple services, Costco members can find everything from car batteries to floral arrangements in one location. Those who need fresh flowers will love the selection of live plants, mixed floral bouquets, and other arrangements that can be found at any Costco.








Costco Flower Occasions
Costco flowers are ideal for large events such as weddings, sweet sixteen parties, and other occasions that traditionally feature fresh flowers. Available primarily in bulk, mixed bouquets, leis, and other Costco flowers are a lovely and affordable addition to any event. Costco bulk flowers are perfect for weddings because they are available in large quantities and at great wholesale prices. Costco wedding flowers will make your special day even more memorable and at affordable Costco flower prices. Costco Flowers are also sold in smaller bouquets, fresh roses or a Costco floral arrangement featuring lilies that make a wonderful Valentine's Day surprise. Any mother who enjoys gardening will love to receive a fresh plant from Costco for mother's day or as a birthday gift. Don't wait for a special occasion , surprise the special women in your life with Costco flowers when she is not expecting it and see what true love really is.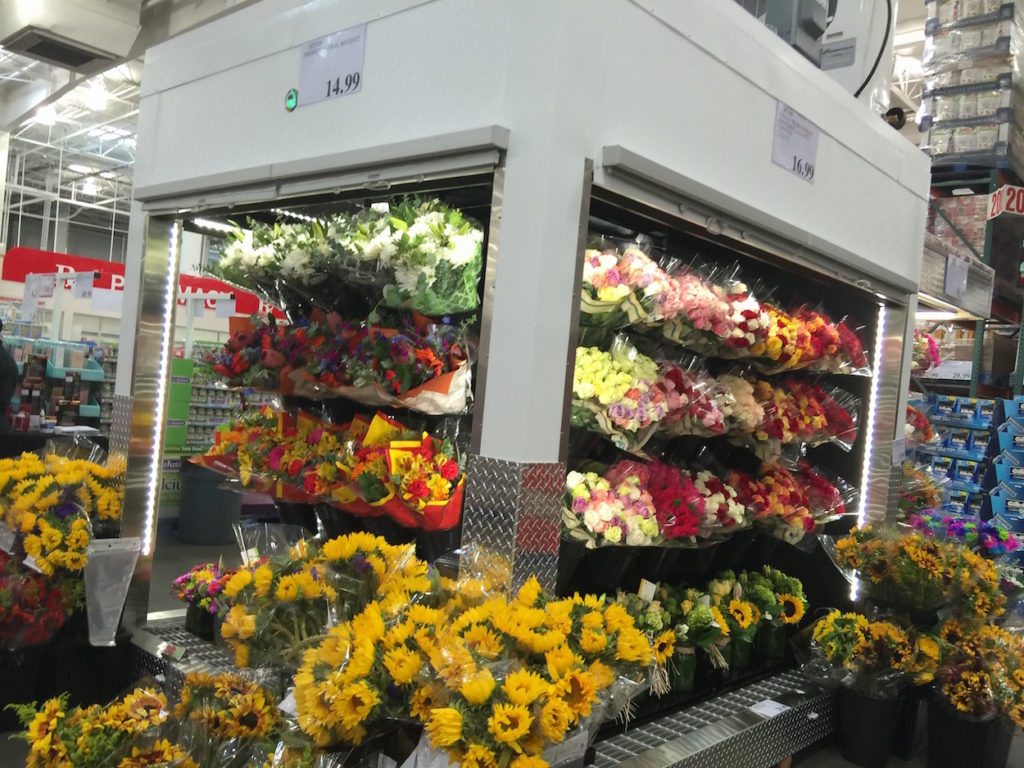 Costco Flower Prices
Costco flower prices are affordable with prices starting at $54.99 for three dozen long stem roses.  Smaller bouquets can be purchased for as little as $15.99 with Costco offering seasonal sales to celebrate Valentine's Day and Mother's Day.  For special events requiring several dozen flowers, boxes containing carnations, roses, or hydrangeas, or a combination of flowers are available for prices starting at $99.99. Pre-made centerpieces that include a vase can be purchased for $119.99 and up.  Coscto bulk flowers for Wedding and events that include rose petals for scattering, mini bouquets for wedding parties, and boutonnieres can be purchased for $200.00 to $500.00.





| Flower Type | Price |
| --- | --- |
| Roses | $54.99 - $349.99 |
| Mixed Bouquets | $49.99 - $89.99 |
| Seasonal Arrangements | $38.99 - $69.99 |
| Event Flowers | $69.99 - $399.99 |
| Live Plants | $24.99 - $34.99 |
| Bulk Flowers | $69.99 - $249.99 |
| Filler Greens | $89.99 - $99.99 |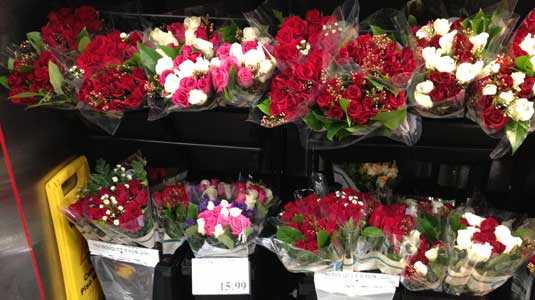 How to Purchase Costco Flowers
Costco floral arrangements are available for purchase in all locations during normal business hours. Whenever a large number of flowers are needed all Costco locations recommend placing an order as far in advance as possible. Several floral arrangements can also be purchased online at the Costco website and picked up at your nearest location or delivered to your home. Several smaller bouquets are advertised as "overnight bouquets" meaning they can be delivered to a recipient overnight for an additional shipping and handling fee. To learn more about Costco flowers click HERE.