Publix is a chain of grocery stores that are primarily located in the Southern part of the United States. One of the largest employee-owned supermarket chains in the United States, Publix is known for its high quality products and amazingly high customer satisfaction rating. Each location provides an excellent selection of fresh produce, baked goods, prepared food, and grocery staples. Publix is also a provider of fresh cut flowers that are affordably priced.








Publix Flower Occasions
Publix flower departments specialize in providing a nice selection of bouquets and loose flowers that are suitable for smaller events and special occasions. Affordably priced, Publix flower bouquets are the perfect present for a birthday, anniversary, or just because you want to show your loved one how much you care. Each year round Valentine's day and Mother's day Publix runs special promotions offering lovely floral arrangements for discounted prices to encourage shoppers to treat the special lady in their life to flowers. Publix floral arrangements can also be special ordered for events such as sweet sixteen parties, weddings, and engagement celebrations.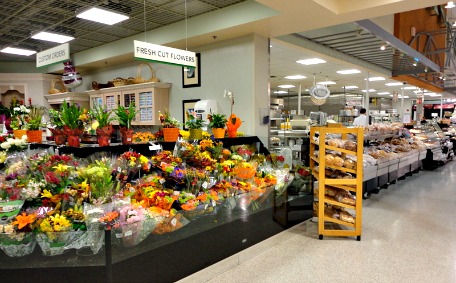 Publix Flower Prices
Publix flowers prices boast some of the most affordable prices on their floral arrangements and individual flower stems. For those who are interested in surprising a loved one with a single flower, individual long stem roses start out at $2.99 per rose. Carnations can also be purchased individually for just over $1.00. Anyone who wants a bouquet of fresh flowers will enjoy Publix in season bouquets that are $10.00, or mix and match your favorite flowers for $12.00 to create a customized bouquet. The Publix floral department also sells larger bunches of roses, baby's breath, and other Publix flowers can be purchased for $60.00 and are perfect for creating centerpieces, small bouquets, and more.





| Flower Type | Price |
| --- | --- |
| Roses | $6.00 - $19.99 |
| Carnations | $3.69 - $9.99 |
| Lilies | $5.99 - $9.99 |
| Seasonal Bouquets | $5.99 - $12.99 |
| Live Plants | $29.99 - $59.99 |
How to Purchase Publix Flowers
Publix flowers can be purchased during your next shopping trip. Delivered several times throughout the week, the flowers you buy will always be fresh. If you are ordering flowers for a wedding or other large event discuss your needs with the floral department staff. Providing at least 48 hours of notice will give Publix a chance to find every type of flower you need and help you arrange bouquets, centerpieces and more. To learn more about Publix Flowers click HERE .