Since 1915 Safeway Inc., has provided the public with quality groceries for affordable prices. Founded by a family the mission of the grocery chain was to provide customers with the maximum savings possible by keeping their profit margins narrow. This strategy made the chain extremely successful and today Safeway is one of the largest grocery store chains operating in the United States. In addition to selling groceries, Safeway is now known for providing household goods, pharmacy items, and floral arrangements.








Safeway Flower Occasions
Safeway flowers are not only reasonably priced; they are also perfect for any occasion. Instead of focusing on offering a small number of arrangements, each Safeway location has a variety of flowers that are perfect for any event. The majority of their flowers are perfect for romantic holidays, anniversary celebrations, birthdays, and the birth of new babies. Safeway floral arrangements are also available for sickness, to express sympathy, and to congratulation new graduates. Each location can accommodate a small to moderate sized flower order easily, but if you are interested in a large number of flowers for an event such as a funeral your Safeway location may need 24 to 48 hours of advance notice.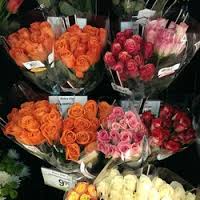 Safeway Flower Prices
Safeway flower prices are extremely competitive especially for more popular flowers like roses and daisies. One dozen long stem (16 to 20 inches) roses from Safeway start at $$39.99 with a vase included. Bouquets of mixed flowers (lilies, traditional daisies, and carnations) start out at $34.99. Anyone who is search of a unique Safeway floral arrangement will love the florist designed arrangement of blooming flowers and greener that starts out at $49.99. Arrangements of in season flowers can also be purchased for $24.99 to $29.99 with a vase included, and each store often sells small bouquets of in season flowers for $14.99 or $3.00 per flower.





| Flower Type | Price |
| --- | --- |
| Roses | $33.99 - $109.99 |
| Mixed Fresh Cut Bouquet | $29.99 - $40.99 |
| Seasonal Arrangements | $29.99 - $52.99 |
| Birthday | $29.99 - $59.99 |
| Anniversary | $29.99 - $79.99 |
| Romance | $29.99 - $79.99 |
| Baby | $29.99 - $52.99 |
| Thanks | $29.99 - $54.99 |
| Get Well | $29.99 - $79.99 |
| Sympathy | $35.99 - $389.99 |
| Live Plants | $35.99 - $104.99 |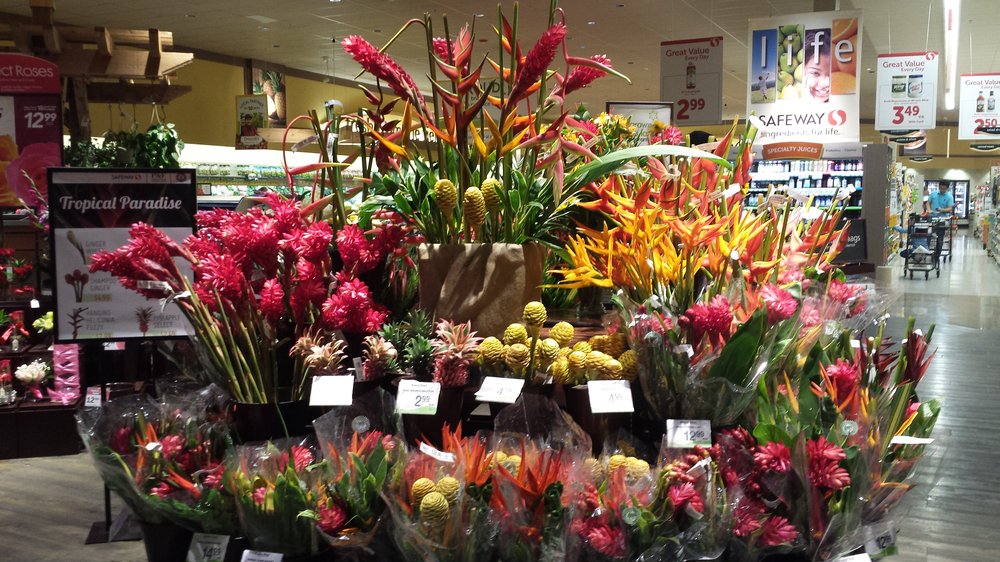 How to Purchase Safeway Flowers
Safeway flowers can be purchased online and picked up at your nearest Safeway location. Some arrangements can also be shipped directly to your home via UPS or FedEx. Smaller bouquets and single stem flowers can be purchased directly at your nearest Safeway store in the flower department during normal business hours. To learn more about Safeway flowers click HERE .