Target Corporation is currently the second largest retailer of discounted products in the United States. Coming in second to Walmart, the Target Corporation has made a name for itself by providing "cheap chic" clothing and other goods. In recent years Target has started offering groceries in its super Target locations in order to compete with Walmart and other retailers that offer customers a chance to purchase all of their household needs in one convenient location. Target's currently offer customers access to groceries, electronics, clothing, pharmacy items, and flowers.








Target Flower Occasions
In recent years Target has become a popular place for customers to purchase affordable flowers. Giving flowers as a Valentine's Day gift has become common and the reasonable prices charged by Target make a once extravagant gesture of love more cost effective. During the Christmas and Thanksgiving holiday seasons shoppers are also able to find their flower needs in the Target floral department in the form of centerpieces, wreathes, and loose cut flowers that are perfect for festive home décor.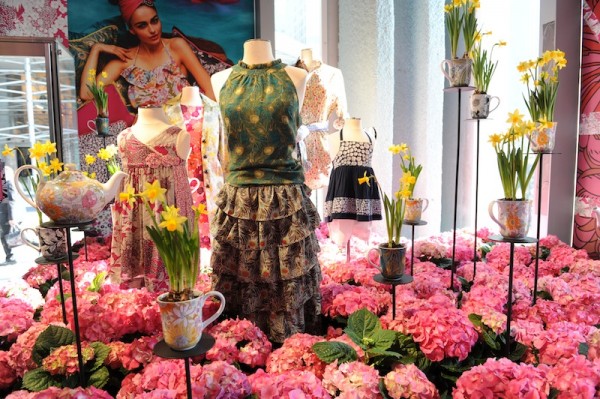 Target Flower Prices
Target flowers are delivered to each location a minimum of twice per week ensuring that all flowers purchased by shoppers are as fresh as possible. Roses, their most popular flower, start out at $34.99 for half a dozen roses with mixed presentation greenery and a vase. Various lilies, stargazers, daisies, and other mixes of cut flowers are $39.99. Shoppers who prefer keeping their flowers for as long as possible will love the Target flowers departments mini rose live plant that is $39.99. One of their Valentine's Day favorites, a three-and-a-half-foot single stem rose, is $69.97 and includes a vase.





| Flower Type | Price |
| --- | --- |
| Roses | $24.99 - $119.97 |
| Lilies | $29.99 - $44.99 |
| Mixed Fresh Cut Bouquet | $25.99 - $59.99 |
| Seasonal Arrangements | $24.99 - $64.99 |
| Holiday Bouquets | $25.99 - $59.99 |
| Live Plants | $25.99 - $64.99 |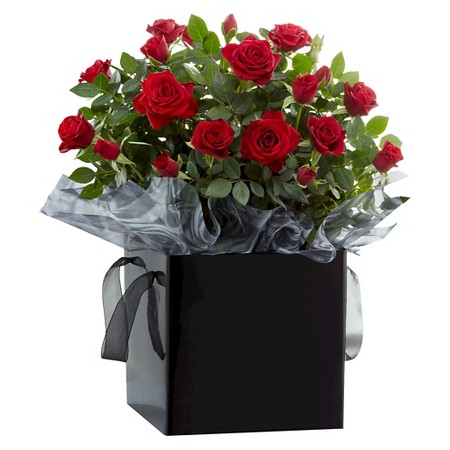 How to Purchase Target Flowers
Target floral arrangements can be purchased in any Target with a flower department during normal business hours. If large orders of a specific type of flower are needed, orders can be placed by calling the floral department or stopping by and placing your order at least 48 hours in advance. Target flowers can also be ordered online and delivered to your home using express shipping options. To learn more about Target flowers click HERE .