Founded in 1962 by Sam Walton, Walmart Stores Inc., was created in an effort to compete with the larger retailers at the time by providing customers with the greatest possible savings. Walmart started out as a small discount store, and grew to become a brand that is recognized around the world. In addition to selling grocery products, Walmart has a huge selection of household goods, electronics, pharmacy items, and flowers. The Walmart floral department has earned a reputation as one of the best places to visit if you need affordable flowers quickly for any occasion.








Walmart Flower Occasions
Each year Walmart flowers are sold at discounted rates for Mother's Day and Valentine's Day, the two holidays that are most commonly associated with fresh flowers. Walmart also sells a variety of fresh flowers and wreaths throughout the holiday season for Christmas and Thanksgiving. Throughout the rest of the year Walmart floral arrangements are an affordable, and memorable, gift for birthdays, anniversaries, and special dates with the person you love.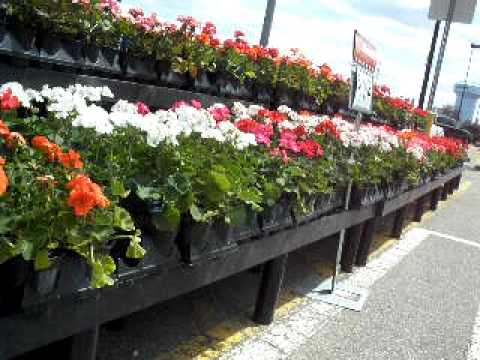 Walmart Flower Prices
Walmart flower prices are extremely reasonable making the chain one of the best options for purchasing flowers on a budget. Walmart flowers start out at $1.00 for individual carnations and other fresh flowers, and $2.97 for individual roses. Small bouquets of mixed flowers can be purchased for $8.97, and in season blossoms bouquets are $6.47. Arrangements of flowers such as lavender and hydrangea flowers start out at $29.99. One dozen long stem red roses start out at $34.99 with a small vase included, bulk orders of Walmart flowers can also be purchased in advance to make sure you have the amount of flowers you need for your special event or gathering.





| Flower Type | Price |
| --- | --- |
| Roses | $3.24 - $15.88 |
| Carnations | $1.87 - $9.88 |
| Lilies | $2.98- $9.88 |
| Seasonal Bouquets | $14.87 |
| Live Plants | $15.98 - $24.98 |
How to Purchase Walmart Flowers
Walmart flowers can be purchased at any location with a flower department during normal business hours. Bulk orders can be placed with the assistance of a staff member with 24 hours of advance notice recommended. Walmart floral arrangements can also be ordered online and shipped to your home or picked up at your nearest store for no additional cost. To learn more about Walmart flowers click HERE .