ShopRite is a chain of grocery stories that operates primarily in the North Eastern (New York, New Jersey, Connecticut, and Delaware) region of the United States. With over 300 grocery stores throughout their distribution area, the chain is known for its affordable prices. ShopRite offers its customers a number of money saving options including a rewards program, coupons, and weekly specials. In recent years ShopRite has expanded its services to making it possible for customers to get all of their needs in one location. The ShopRite floral department has gained a reputation for being a fantastic place to purchase discounted flowers for events and special occasions.








ShopRite Flower Occasions
ShopRite flowers have started to gain a following among do it yourself event planners. Purchased several times a week, ShopRite flowers are known for being fresh upon purchase and for lasting longer than flowers sold by expensive florists. ShopRite flowers are perfect for weddings, birthday parties, and other occasions that require a large number of flowers for centerpieces or celebration participants. ShopRite flower packages can be customized by the staff in the floral department to ensure you have all the flowers you need for your wedding or other major event.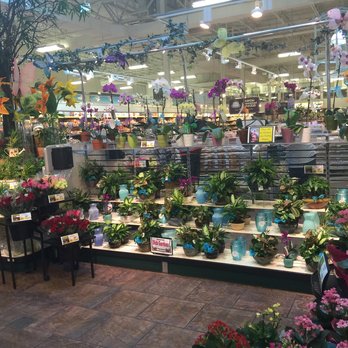 ShopRite Flower Prices
ShopRite floral departments offer flowers for per stem prices starting out at $1.59 per flower. Individuals purchasing in bulk from their local store can often receive discounts on the normal rates. Assorted bunches of filler flowers and greenery used to make bouquets start out at $4.69 and five long stem roses or other flowers also cost $4.69. Larger bouquets of in season flowers are just $6.99 and popular flowers like daisies and lilies are $8.00 for 10 stems.





| Flower Type | Price |
| --- | --- |
| Roses | $4.99 - $29.99 |
| Mixed Bouquets | $2.99 - $9.99 |
| Assorted Greenery | $1.69 - $24.99 |
| Seasonal Bouquets | $6.99 - $12.99 |
| Live Plants | $2.99 - $9.99 |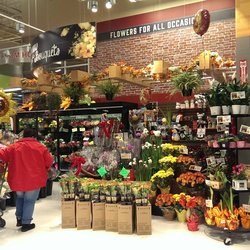 How to Purchase ShopRite Flowers
Certain flowers can be purchased online for pick up at your nearest ShopRite location. If you are searching for bulk deals or discounts on large orders call or visit your nearest ShopRite floral department to discuss your need. Orders can be placed up to one month in advance to ensure your flowers are ready in time for your special occasion. To learn more about ShopRite flowers click HERE.