Sams Club is a chain of warehouse style grocery stores that specialize in providing customers with items in bulk for affordable prices. Members of this club are able to purchase staples like flour, sugar, and spices along with frozen goods, produce, meat, etc. all for extremely low prices. Founded by Sam Walton, the man behind the highly successful Walmart chain, Sams Club was created to give small business owners a way to buy their supplies affordably allowing them to compete with larger corporations. Today anyone can shop in Sams Club to purchase everything from goods for their homes to flowers for their next major event.








Sams Club Flower Occasions
The flowers sold by Sams Club are ideal for larger occasions or events that are designed to accommodate a large group of people. While it is possible to purchase a small amount of flowers, shoppers get the best deals when they purchase Sams Club flowers in bulk. Purchasing Sams Club floral arrangements in boxes of blossoms are the best way to get a large quantity of flowers for creating centerpieces, bouquets, or other items. Flowers sold at Sams Club are fantastic for weddings, family reunions, birthday parties, engagement celebrations, and more.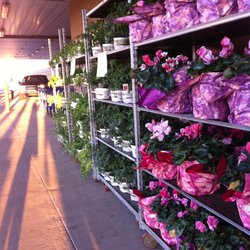 Sams Club Flower Prices
Sams Club flowers are sold in bulk and either packaged as several packs of bouquets or in boxes of loose cut stems. Mixed bouquets of blossoms start out at $44.00 for a pack of two bouquets. If you are someone who prefers to make their own bouquets stems of oriental lilies and daisies start out at $54.00 for 25 to 50 stems. Long stem roses start out at $88.00 for a box of 125 white or pink roses, and filler greenery starts out at $29.00 for stems or enhancement bouquet packs.





| Flower Type | Price |
| --- | --- |
| Roses | $46.82 - $159.72 |
| Mixed Bouquets | $35.98 - $89.98 |
| Seasonal Arrangements | $35.98 - $119.98 |
| Event Collections | $223.98 - $1115.00 |
| Live Plants | $14.98 - $58.98 |
| Bulk Flowers | $44.22 - $269.78 |
| Filler Greens | $29.98 - $221.98 |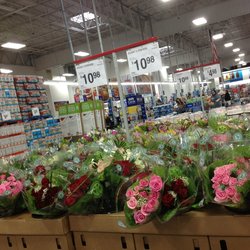 How to Purchase Sams Club Flowers
Each Sams Club floral arrangement can be purchased by visiting any location during normal business hours. When purchasing Sams Club floral bulk arrangements 24 to 48 hours advance location is recommended, but some locations will coordinate with other locations in order to fill a last minute large order. Online ordering is also supported allowing you to pick up your flowers at your convenience or have certain flowers delivered directly to your home. To learn more about Sams Club flowers click HERE .